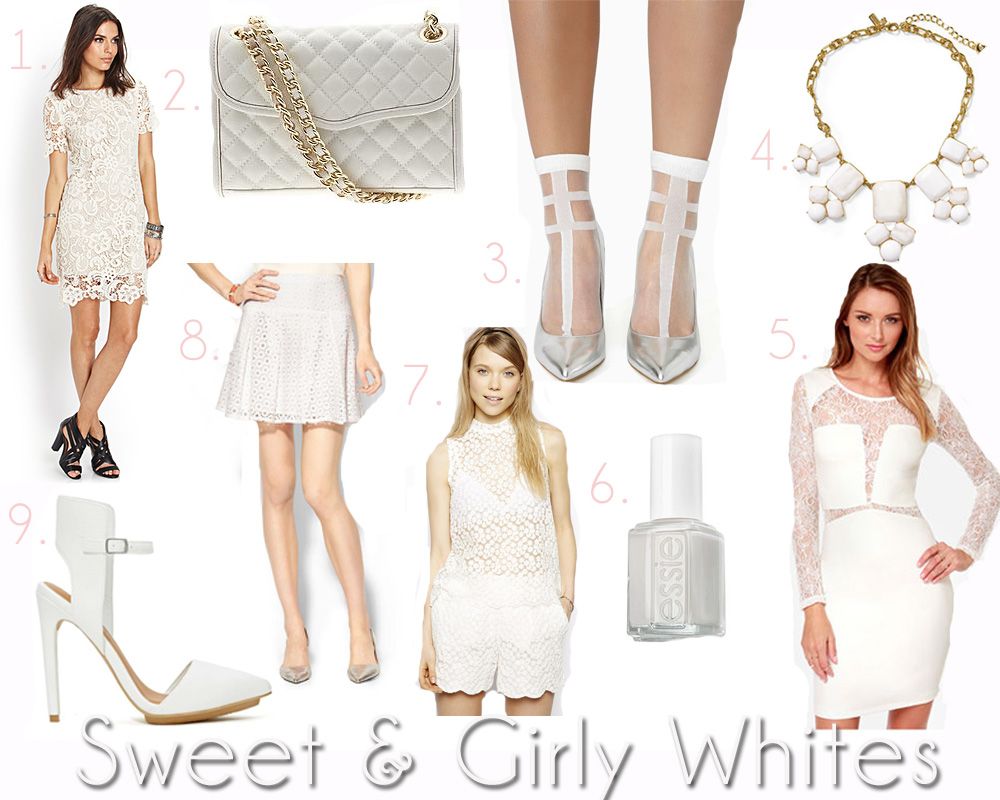 With spring fast approaching, I have girly white pieces on my mind. Although most fashion rules no longer apply, some women feel hesitant to wear white during winter. (I'm personally of the school that rules are made to be broken and love to rock white year round!) There's just something so fresh and right about wearing white lace in the spring, though.
This spring, the trendiest way to wear white is by keeping it sweet and girly. Scallops, lace, sheer paneling, anything delicate and ladylike is totally a keeper. I personally love a bit of lace anytime of year! (And how FAB are those socks?!)
With that in mind, check out some lovelies from some of my fave places, and Tell me- do you wear white year round?